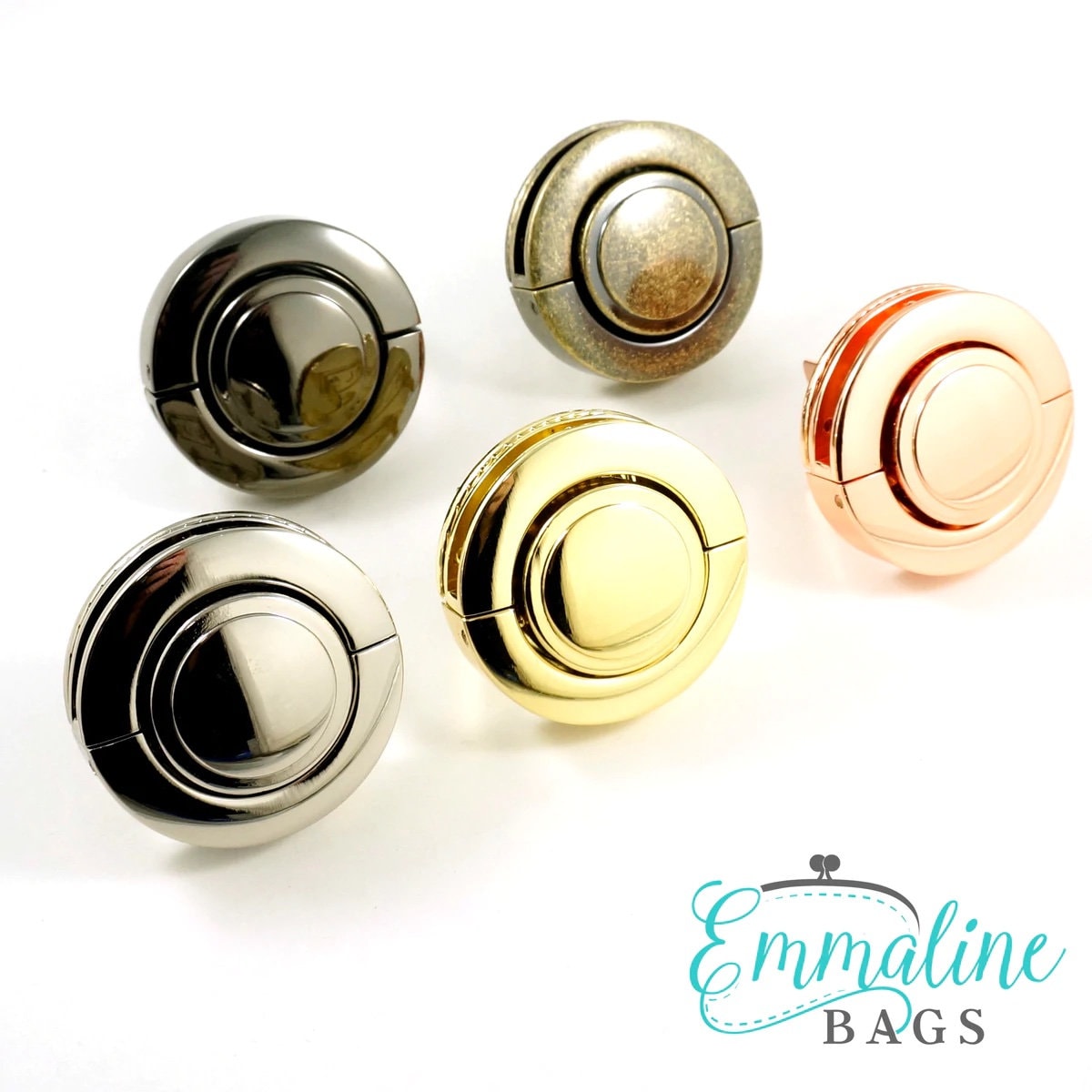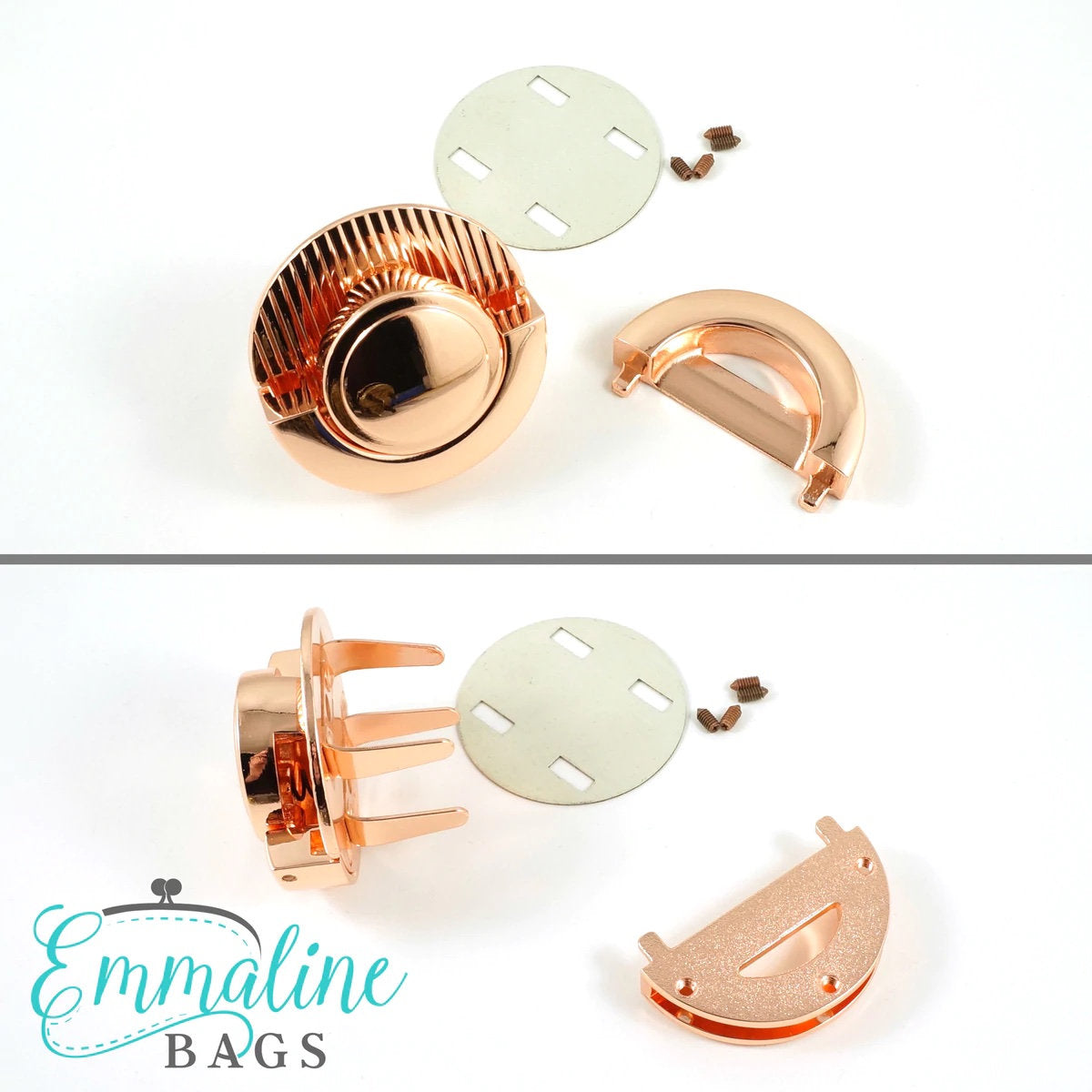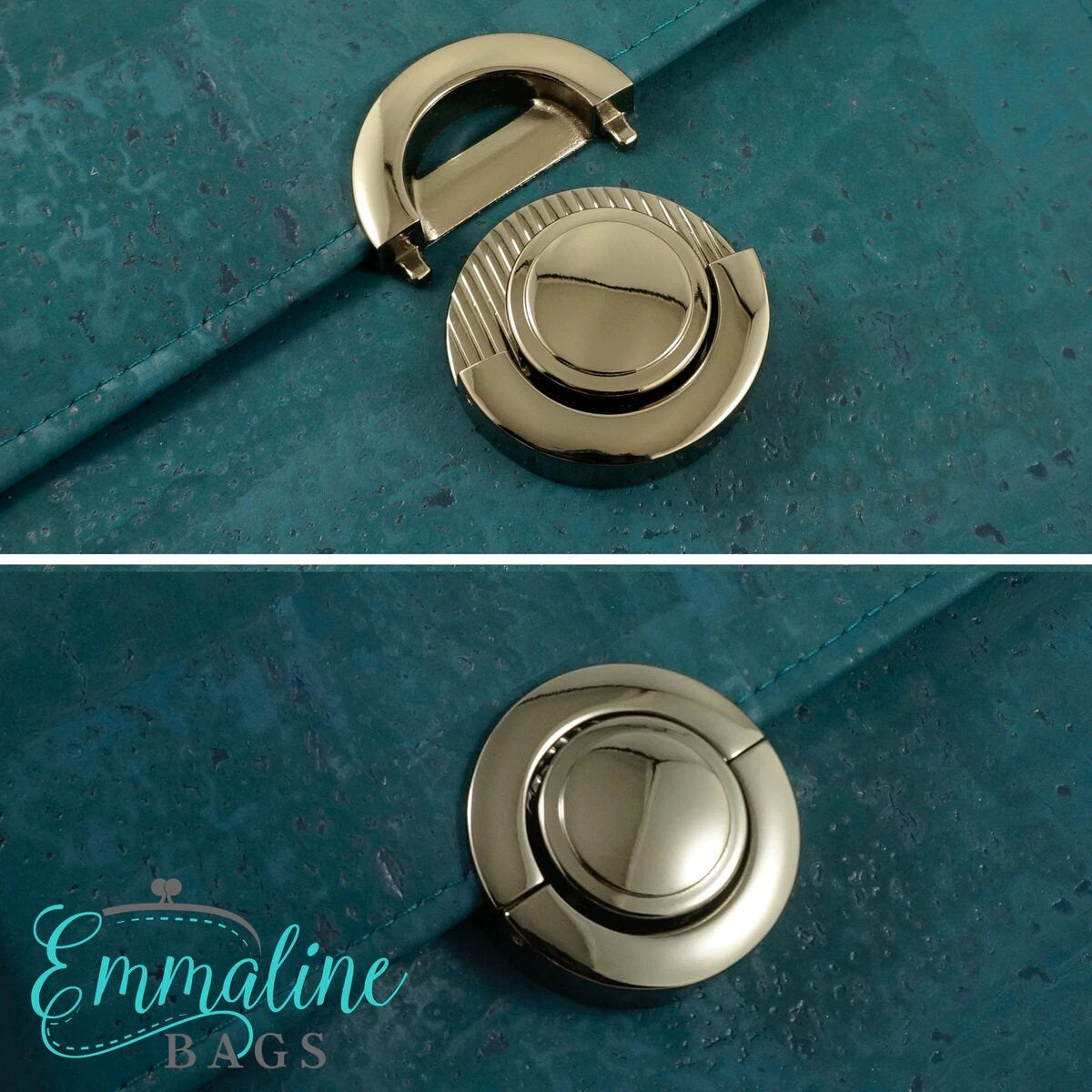 Sale price
$8.99
Regular price
Product description
Shipping & Return
Large button lock
1 per pack
Large button plate put together with 3 screws
Top half circle installed with prongs and washer
Choose finish
Size:
Width (left to right) 1-1/2" or 39 mm
Height (Depth or thickness of lock) 3/8" (1 cm)
Emmaline brand hardware
Actualcolor may vary slightly from what you see on your screen

A large, round, button lock for a gorgeous, professional closure on the front flaps of bags and handbags. This is a thick, heavy, lock that would suit flap closure that is up to 3/6" (4mm) thick.

The half circle shaped part of the lock sits on the bag flap, and the large button base is anchored to the body of the bag. Push the bottom of the center "button" to release the catch. It's necessary to cut a "half circle" shape into the finished edge of the front flap to attach.
$5 Flat rate shipping in the Continental U.S. Items are processed right away and usually arrive within 4 - 7 business days.
We want you to be 100% satisfied with your purchase. Please contact us at erin@milliesdesignco.com if you wish to return or refund your purchase.